Active Campaign Automation Setup – Engagement

Active Campaign Automation Setup – Engage Your List
People say that the money's in the list.
I disagree with that!
The money is actually in the engagement with the list.
What's the point of having a 10,000 strong list if no-one opens or responds to your emails?
I would argue that you'd be better off with a much smaller responsive list.
So it's not all about size either.
One of the main criteria when you gain a new subscriber is "are they engaged"?
How do you check that your subscribers engage with your emails?
What you don't want is your list full of "subscribers" who have no real interest in your products or services.
So how do you engage your subscribers?
The easiest way to test this, is:
1) To email them a link to a lead magnet. You can probably use the one you showed to get them to sign up in the first place.
2) If they open the email and/or download the freebie then they are engaged.
So how do you check who engages and who doesn't?
To do this I use an Active Campaign automation setup in my autoresponder.
First it checks if the subscriber has opened the email and/or clicked the download link .Usually I allow one day for this to happen.
If after a day nothing has happened, it's pretty unlikely that anything will happen.
People are busy, they may miss your email or just not have time to deal with the day you send it.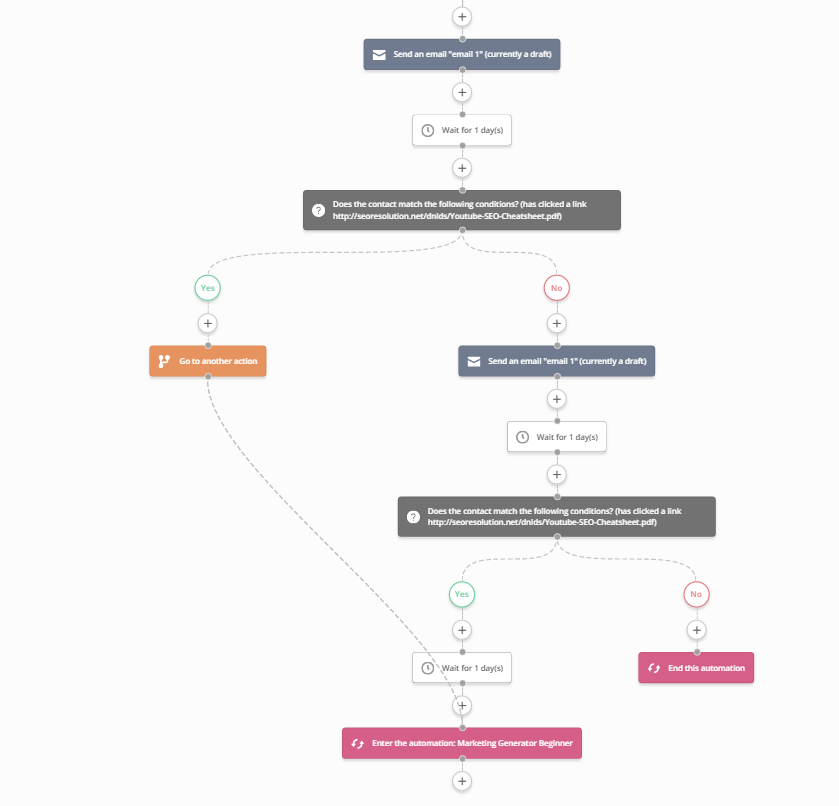 If the condition of email open/link click is met, the subscriber moves on to the appropriate autoresponder email sequence.
If the condition is not met, then the email is resent.  At this stage two things can happen: the subscriber will open the email or ignore it.
If the email remains unopened, add that subscriber to a non-engaged list.
If the condition is met then the subscriber moves on to the correct autoresponder sequence.
What happens then, is that the only subscribers entering the autoresponder sequence are those who are genuinely interested.
If your list is not segmented for engagement your open rates etc will be skewed. This is because there will be many on your list who are unlikely to ever open one of your emails.
The video below shows you step by step of how I set up this automation in Active Campaign.
I've tried a few autoresponder providers.
But for me, Active Campaign offers the best mix of price and function.
Next, you should combine this engagement automation with another automation.
This one segments your subscribers by skill levels or interests.
You can then deliver highly targeted content with the resulting increase in engagement.
Let's say your site is about dogs.
What interests a Chihuahua owner might not interest a German Shepherd owner.
But if you send relevant breed specific information to your subscribers, imagine what that will do for your business.
In summary it's not so much to do with how big your list is but how engaged your it is.
Install an Active campaign automation setup to achieve a segmented engaged list. The return on your time and money invested can only get better and better.
If you're interested in seeing how I build a skill/interest Active Campaign automation setup for list segmenting click the banner.