Linktree Review – Get More Conversions
Linktree Review – Get More Conversions

This Linktree review of the free version deals with using Linktree for a couple of purposes:
How to guide Instagram visitors to the right content.
How to build Facebook retargeting audiences from other publishers' content.
What Is Linktree?
Linktree is basically just a link page. On your free version Linktree account you can list a number of links each with your chosen heading.  When someone clicks your Linktree link they are taken to your chosen url.
So far, so good.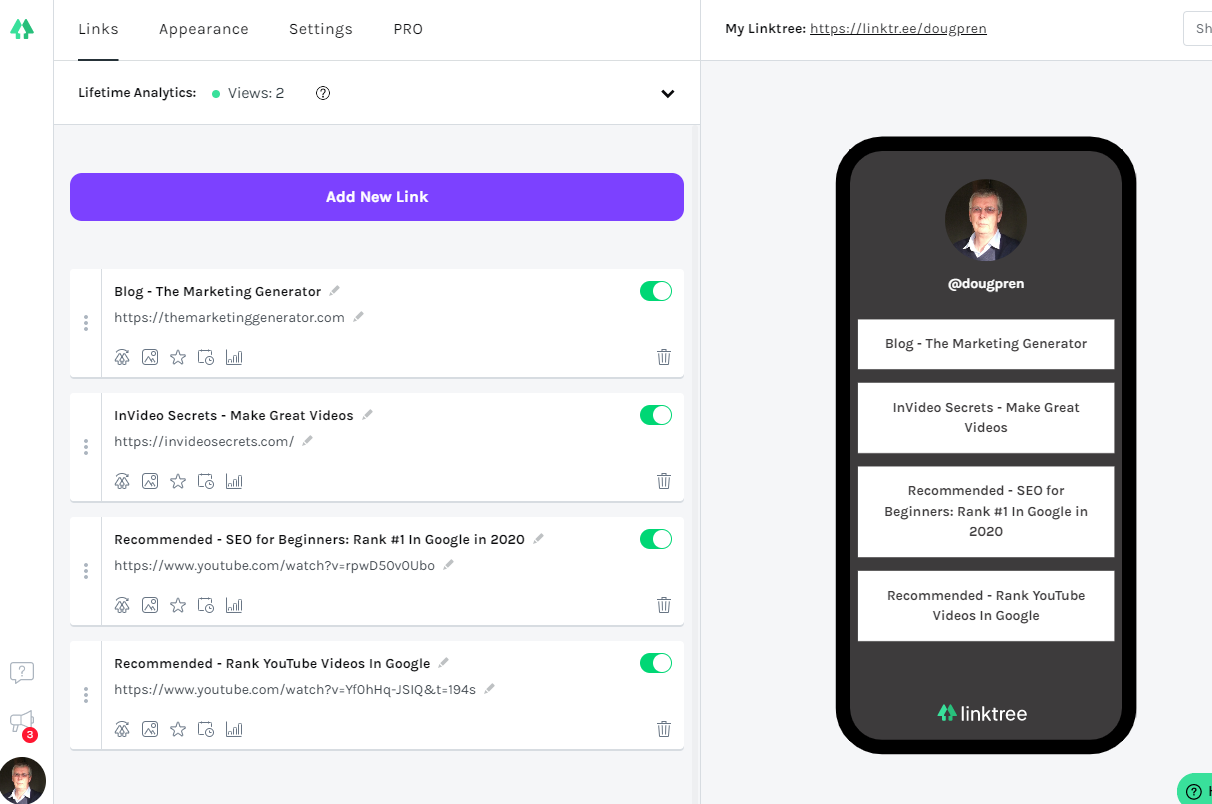 Is Linktree Used For?
Linktree firstly came into being as a method of sending Instagram visitors to your website landing page/blogs etc.
This is because Instagram only allows you one link (your Instagram bio) and you may want to segment your visitors by topic in your Instagram account.
If your interest is preparing food, on your website you may have separate landing pages for baking, bread making, vegan, vegetarian and so on.
Using Linktree you can set a number of options within one page – one for each of your topics.
All of these come from your one Linktree url.
So it might be you think that's it for Instagram?
Not necessarily!
You can also use Linktree to build up Facebook audiences.
You do this by creating unique links with the Facebook pixel built in.
How does this help your conversions?
Let's assume you're not a big player in the food preparation sector.
You may decide to show a "recommended" link to a celebrity chef video, something that will get a lot of clicks.
Why would you want to send your visitors someone else's site?
Say, you have a product, about making sourdough bread, which you want to sell.
By featuring a recommended video by a famous baker, you can build up a Facebook audience of people interested in that making sourdough bread.
What you will need is a link shortener to which you can add a Facebook pixel.
There are a few about, but many are a bit pricey.
If you don't have one already there's a good deal for Replug.io at https://discountsaas.com/product/replug/. They're offering a lifetime deal for $57. Compare that with the Replug direct pricing of minimum $19 per month and you can see how good the deal is!
You can then advertise to that Facebook audience knowing that they are already "warm" prospects for your product.
Cost to you of building that list – a big fat zero (just the cost of the link shortener).
You could even feature 2/3 videos all with the same Facebook pixel and funnel them all into one "sourdough bread" audience.
How does Linktree Work?
Setting up your Linktree account is just a few minutes work.
Go to linktr.ee and sign up.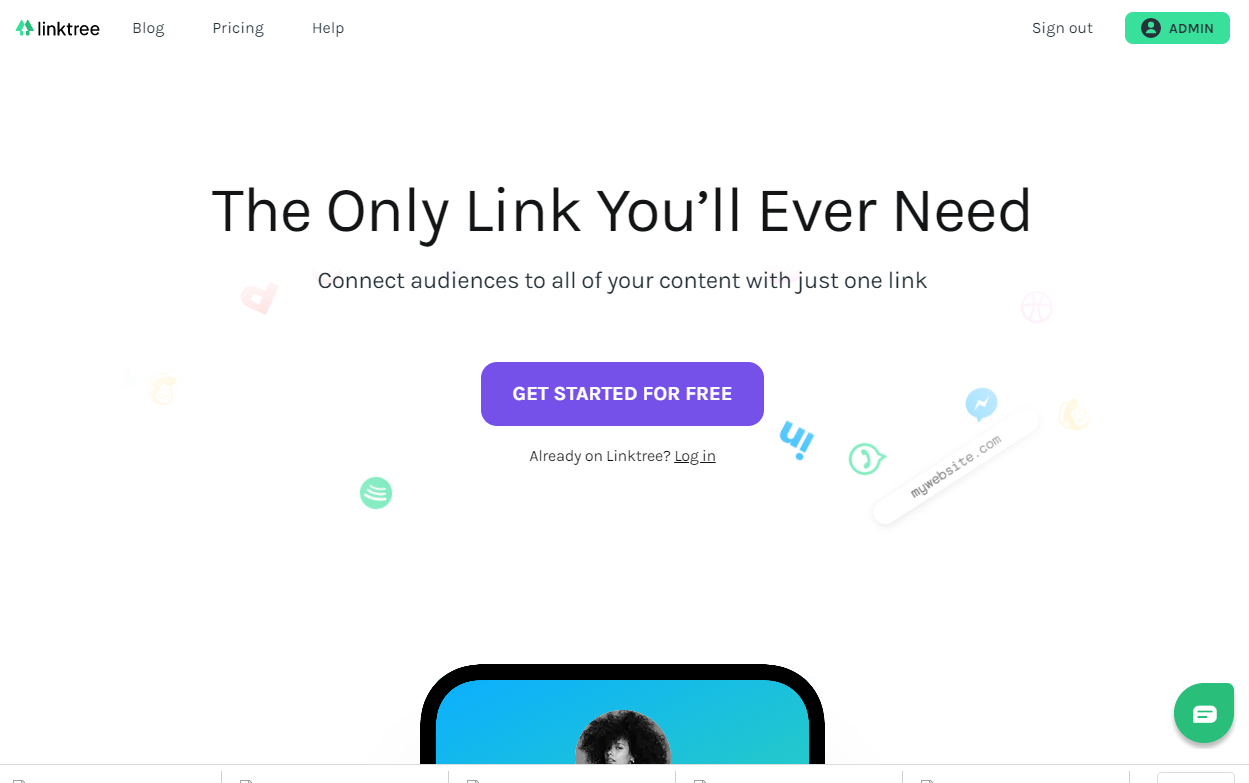 Once you've signed up you'll arrive a page like this.
All you do is add the descriptions and the links. Edit as you go along.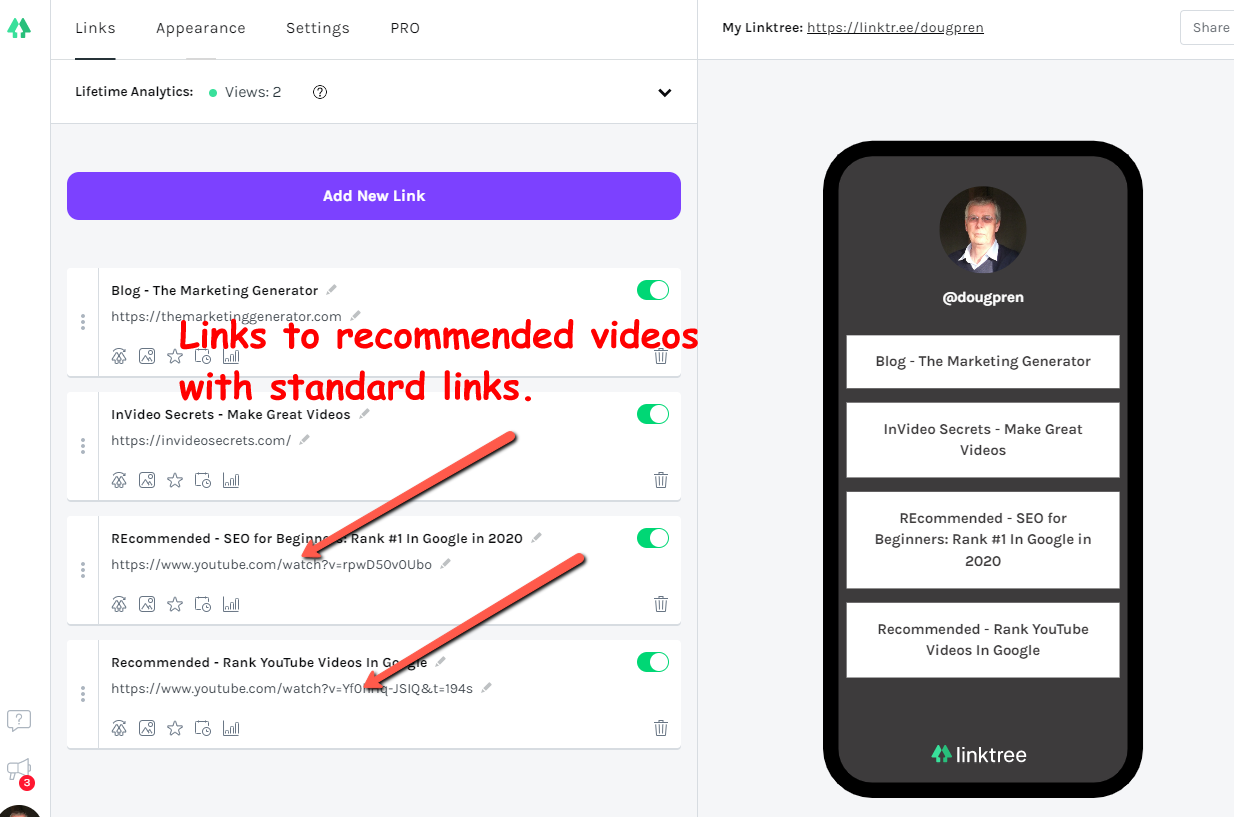 It couldn't be easier.
To use your links to build a Facebook audience change the links to ones with the pixel embedded.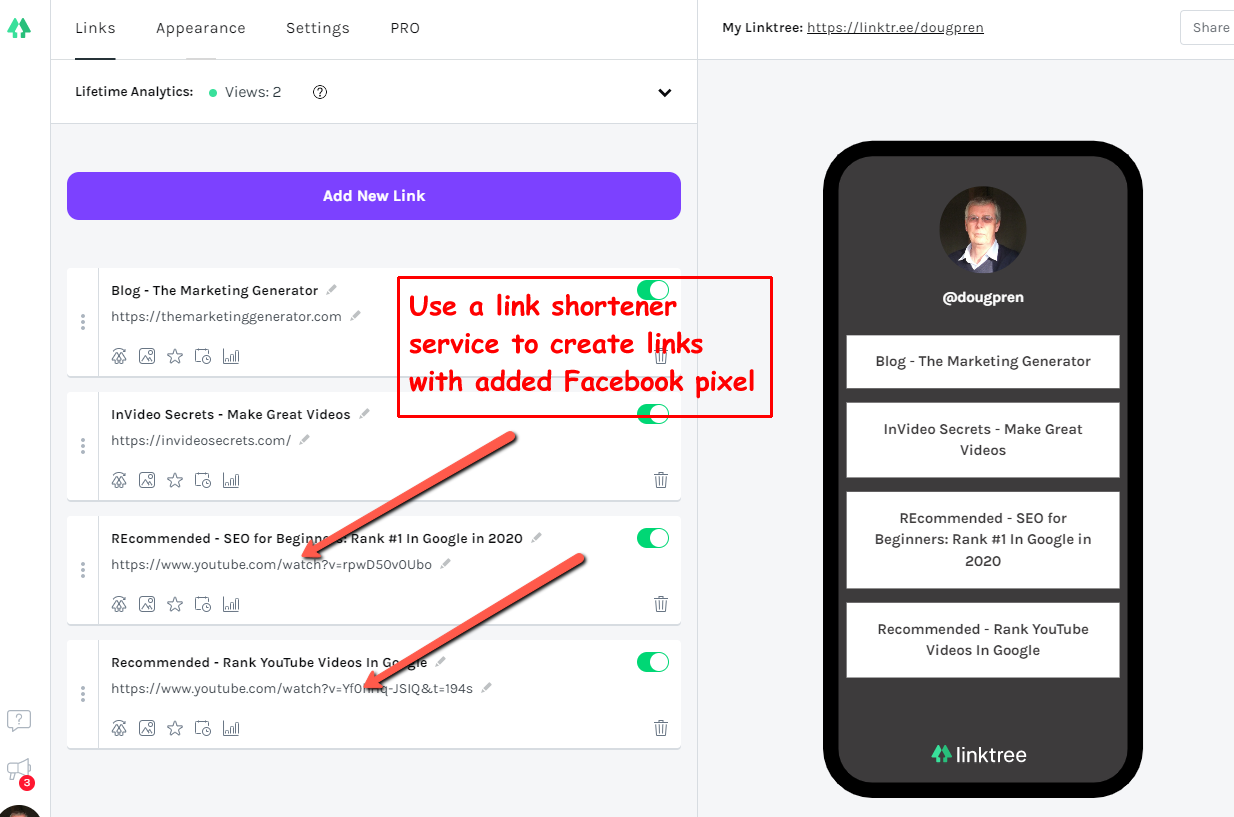 Then take your linktree url and enter that as your Instagram bio link.
This is the Linktree free plan that many people find sufficient.
There is also a paid version which has a few extra features and customization options:
Change color scheme

Change button styles

Advanced customization

Premium themes

Integrations with Mailchimp, Facebook, Youtube, Twitch, and more

Advanced analytics

Click-through-rate, location data and more
You will most likely find the free version enough to start with but for $6 per month you can upgrade to the premium version.
Linktree Review Summary
I hope this Linktree review shows it is a fantastic tool to segment your Instagram visitors and send them to the most relevant content. Plus, you can build powerful facebook audiences for zeros cost.
What's not to like about that?